Pharmaceutical (Pharma) industry is a set of public and private organizations that discover, develop, and manufacture drugs and medications (pharmaceuticals).  The 19th century is the beginning of the modern era of the pharmaceutical industry, because then it started focusing on chemical synthesis. Prior to that, for thousands of years people relied on medicinal properties of plants, animals, and minerals. The 20th century marks the unification of chemistry and physiology, which increased the understanding of basic drug-discovery processes. Today the pharmaceutical industry discovers myriad of drugs to prevent and treat even most complicated illnesses, while facing challenges of attaining regulatory approvals, confidentiality and pressure from patients.
The pharmaceutical industry invests more of its top line earnings into R&D than any other industry – roughly 15%. However pharma industry is still known as slow adopter of innovation. The reason is, that pharmaceutical industry is overly regulated, in order to ensure that medications are safe to consume. Furthermore, most of pharma companies have extremely strict internal policies, which restrict them from sharing the data with the others. It slows down the processes dramatically.
---
Innovation Thought Leaders Ronald Jonash and Hitendra Patel in one of their Innovation management and strategy books Healthovate! highlight: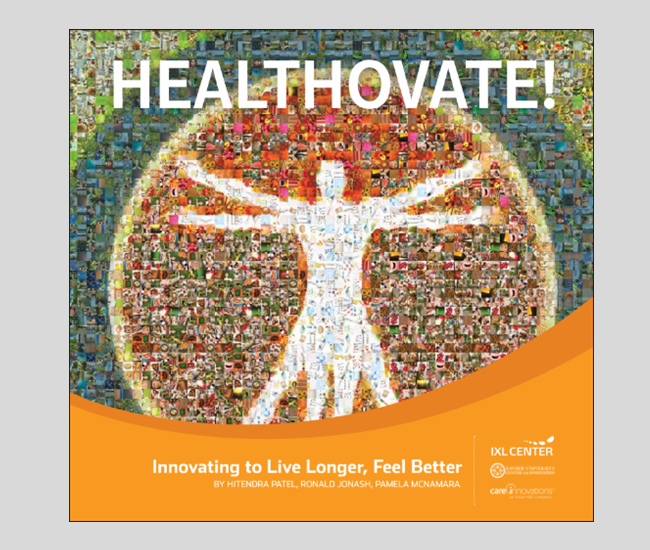 Innovations in helping people feel better and live longer have recently exploded because of a simultaneous increase in our understanding of the health needs of consumers as well as the expansion of tools available to address those needs. This dizzying growth in demand and supply in this spectrum creates previously unimagined room for novel ideas and practices. For instance, the increased availability of information about therapeutic options have changed many people from passive consumers of health services to pro-active partners with healthcare providers in determining the best response to a health problem.
---
In these times of rapid changes, for Pharma companies it is not enough to focus solely on selling drugs and medications. Today the industry aims for more holistic approach with integrated services, customization and changes in life-styles. It leads to the trends, to which Pharma companies either have to respond to, or then to vanish. Top 10 Innovation Trends in Pharmaceutical Industry is an exquisite opportunity to learn how Pharma Industry is shifting to more digitized, customized and personalized era.
Scroll down to find out what are the Top 10 Innovation Trends that are shaping Pharmaceutical Industry.
[huge_it_portfolio id="6″]
The list of the Top 10 Innovation Trends in Pharmaceutical Industry
– Prevention Over Treatment
– Turning Back to Nature: Biological Labs
– Reverse Innovation
–  Crowd-sourcing the Solutions: Empowered and Know-How Patients
–  Open Innovation
– Nano Technology
– Personalized Medicine and Customization
– 3D Printing
– Artificial Intelligence and Cognitive Computers
– Body Sensors
Work with 5 MBA and PhD teams to explore new growth opportunities!
EXPLORE